Seminole / East Orlando Coupon Book
Osceola Coupon Book
Volusia Coupon Book
---
Discount Cards
Cards come as either a standard card for an area with 19 preselected merchants, or you can have them customized for your group and area with 19 merchants of your choice. Either way, you can generate sales and fundraise for your group.
Seminole & East Orlando Discount Card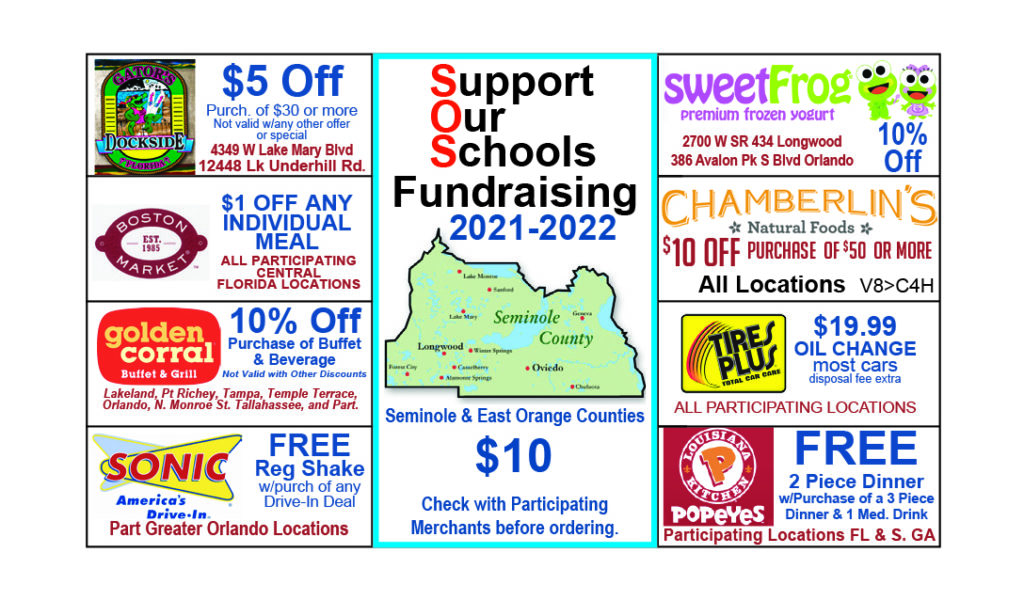 Volusia Discount Book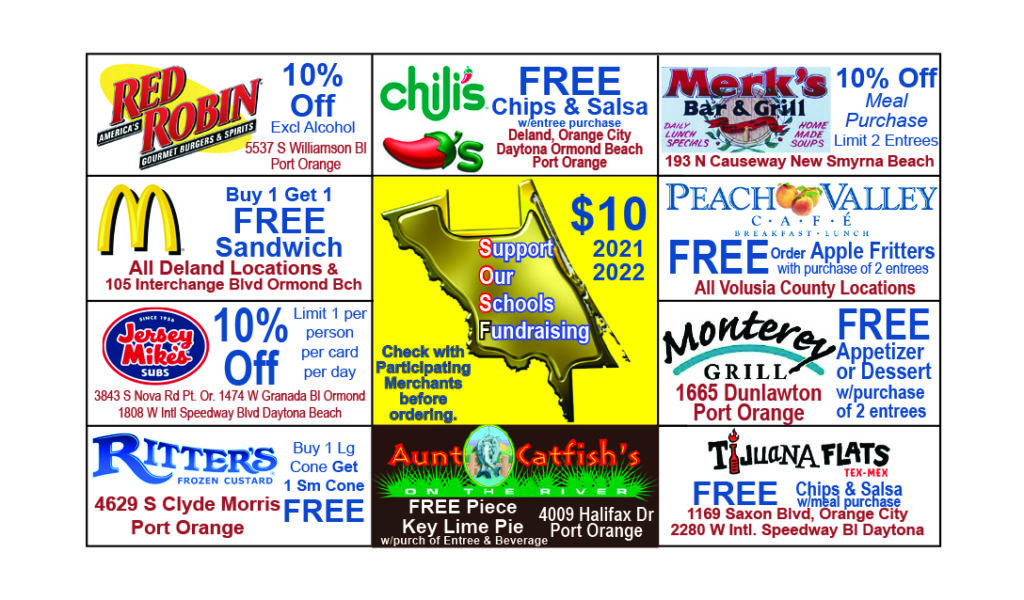 Osceola Discount Book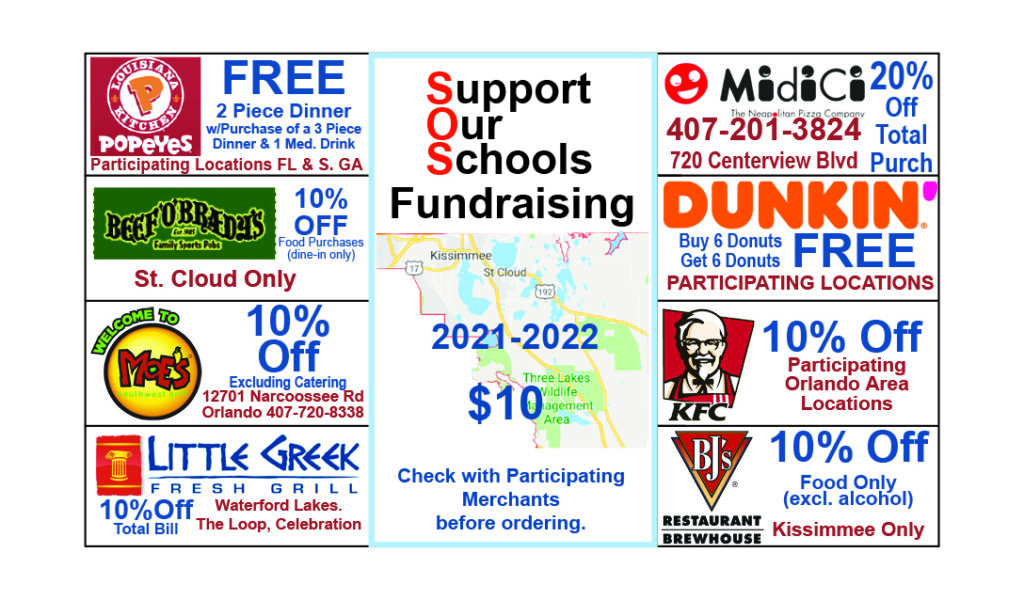 ---
Low cost, high profits help you reach your goals!
Profit margins range from 60% to 90% depending on the card and how many you order…
We contact the merchants and print the cards for you!
You tell us who you would like on your card and we visit with the merchants to get them to help you fundraise. (Please allow four (4) weeks for customized cards.)
All cards have reusable offers good for one year from time of printing!
---
Snifty Pencil Toppers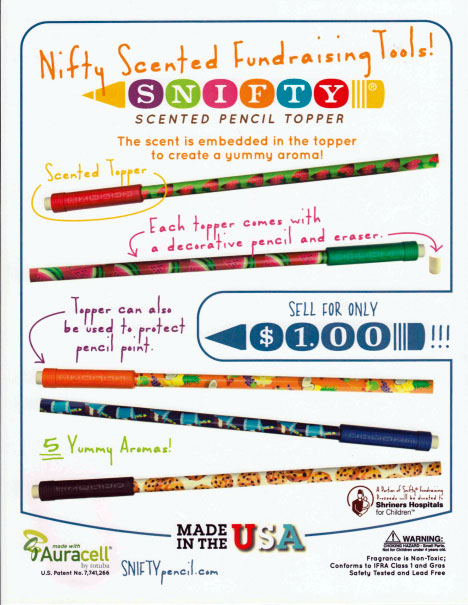 10 pack contains 1 of each of 10 scents which sell for $1.00 each! Each Display Box comes with 100 Pencils with Scented Toppers. Purchase them by the box or by the case (500). There are 10 different scented toppers with decorative pencil and eraser: Cherry Cotton Candy Glazed Donut Strawberry Pineapple Watermelon Grape Blueberry Bubble Gum Fruit Punch Mix…