SOS Fundraiser was started over 15 years ago by Jim Lee with the goal of helping Schools and Community Groups Fund Raise in Central Florida. Using Products that had a true value to the groups that fundraised with them, the people who purchased them by saving money, and the merchants that offered discounts thru the coupons keeping business local.
Products are produced and sourced locally.
Brought true value to those who purchased them by offering discounts to places they already go.
Programs are done on a consignment basis, with no upfront cost.
Quality customer service.
Donating to school staff and first responder's.
We are proud to say that over the years, we have helped our groups have raised over $1,000,000 in Volusia, Orange, Seminole, and Osceola Counties. We have expanded and are now working in the Lake County Area. Our goal the first year is to help groups raise $40,000 and save people who donate by buying a card, $1,000,000 going to merchants they already visit. At the same time, we will help local merchants drive business to them
---
2022-2023 Discount Card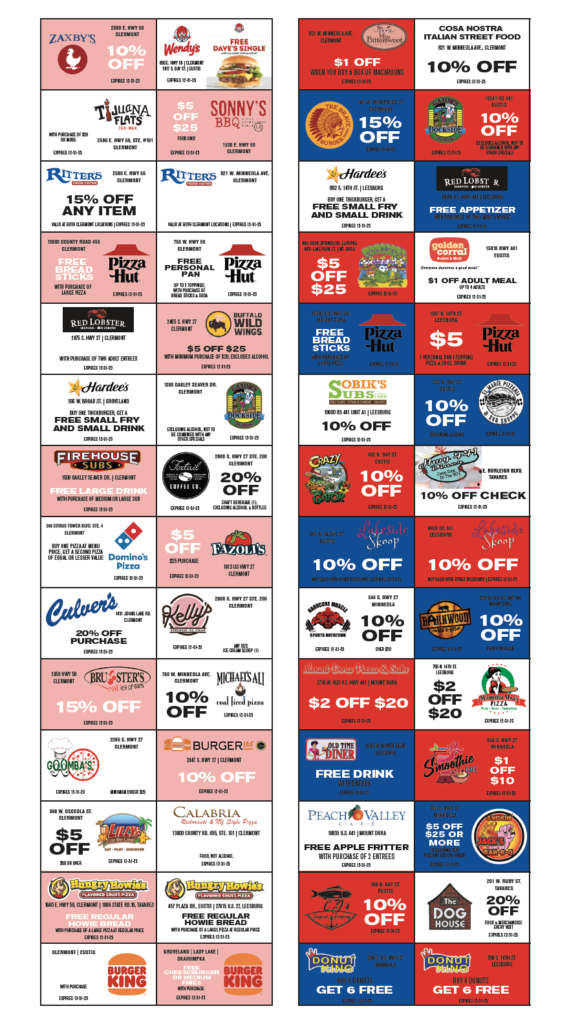 ---
Our GOAL is a WIN-WIN-WIN-WIN for all.
Group WIN by raising money for their programs
Buyers WIN by saving money at places they already visit as well as trying new local merchants
Merchants WIN with increased business
Local economy WIN by keeping it local