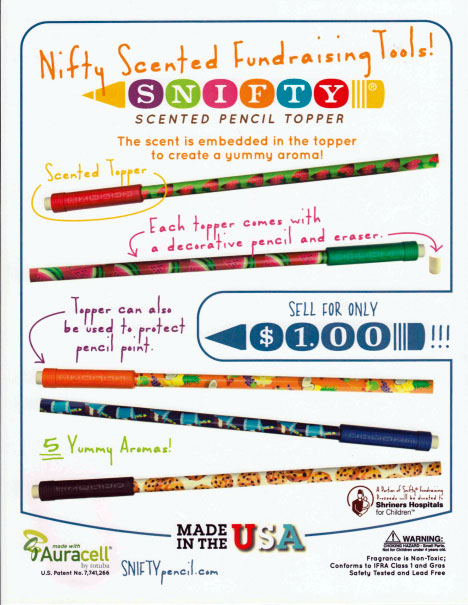 10 pack contains 1 of each of 10 scents which sell for $1.00 each!
Each Display Box comes with 100 Pencils with Scented Toppers. Purchase them by the box or by the case (500). There are 10 different scented toppers with decorative pencil and eraser:
Cherry
Cotton Candy
Glazed Donut
Strawberry
Pineapple
Watermelon
Grape
Blueberry
Bubble Gum
Fruit Punch
Mix and match collect all ten! Young and old alike love the scented pencils!
Pencil Toppers
Check out some of the other great scents available from the Snifty Pencil Toppers